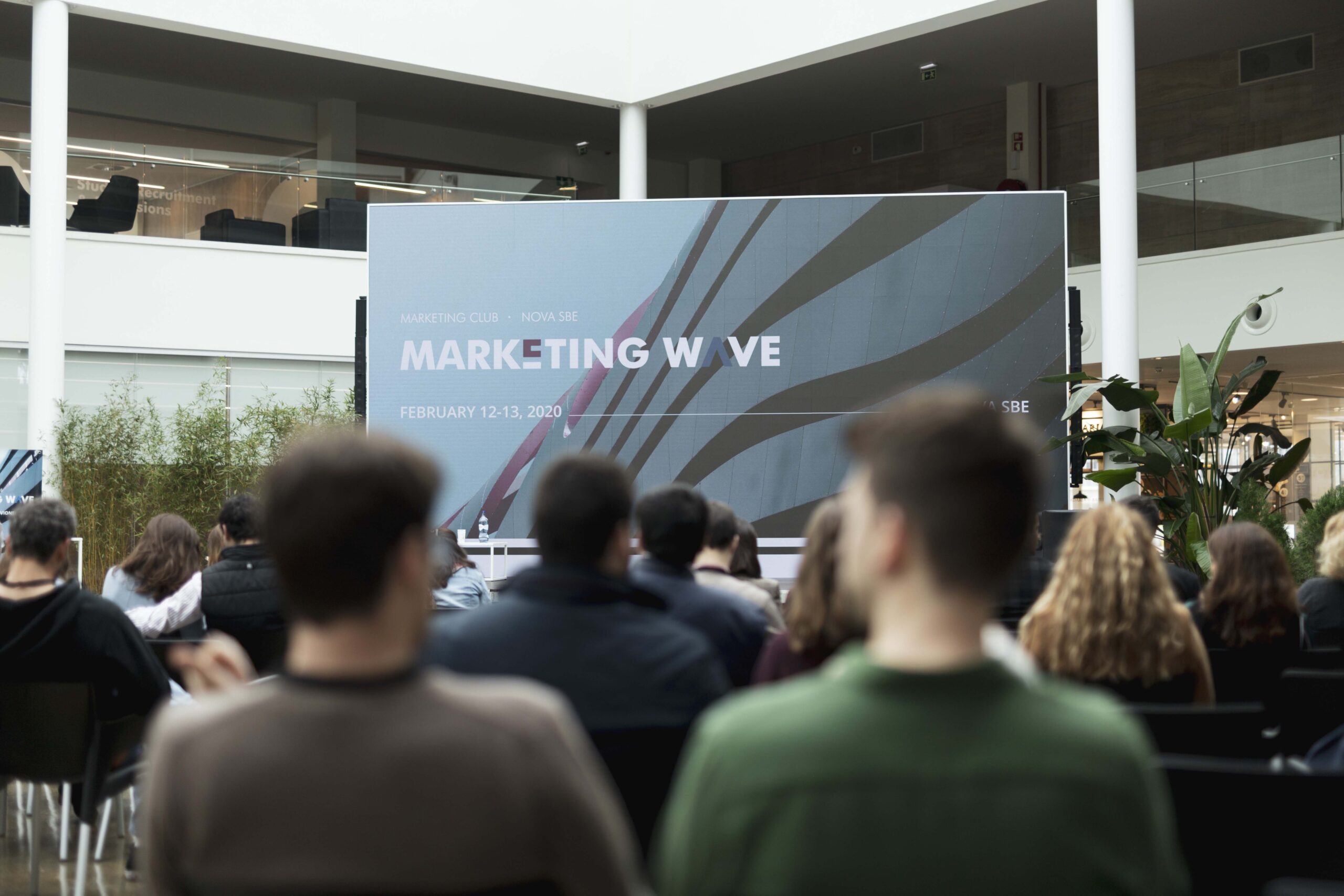 ABOUT THE EVENT
All eyes on Marketing
Marketing Wave is an annual event fully dedicated to marketing organized by NOMA Marketing Consulting. It promotes networking moments and knowledge exchange between professionals and students, by enhancing the connection between Academia and Industry, thus bringing NOVA students closer to the job market.
About NOMA
Junior INITIATIVE from NOVA SBE
NOMA Marketing Consulting is a Junior Initiative from NOVA SBE that provides specialised consulting services in Marketing and Strategy. With more than six years of experience, NOMA takes advantage of the accumulated expertise, international network of stakeholders and extensive theoretical knowledge of its consultants to provide its clients the utmost excellence.
Mission
To empower both students and entrepreneurs, contributing for their sustainable development.
Vision
To become a reference for companies as a trustworthy and creative junior partner. To take an active role of educator in the areas of Marketing and Strategy.
Values
Unity, synergism, action, excellence.